About Nick Saw
I am a Consultant Orthopaedic Surgeon, specialising in the treatment of shoulder, elbow, wrist and hand problems. I qualified in 1995 from St Bartholomews Hospital Medical School in London, and did my basic surgical training in Norwich. In 2000 I was fortunate to start my specialist Orthopaedic training on the Percivall Pott rotation, moving through the training scheme in different subspecialties and at different hospitals for the next five years- these included the Royal London, Great Ormond St, the Norfolk and Norwich and the Royal National Orthopaedic Hospital in Stanmore.
2005 saw the beginning of my subspecialty Fellowship training in Brisbane. I was keen to see not only another country but a different kind of healthcare. This Fellowship was ideal as it allowed me to build on the excellent teaching I had received and pushed it further. As the Fellowship covered all upper limb problems from shoulder to hand, I not only benefited from some superb teachers but also was able to put what I had been taught into practice, from re-implanting fingers to nerve surgery to joint replacement to the latest keyhole arthroscopic techniques. And the weather and lifestyle was great.
My Consultant post at the Princess Alexandra Hospital in Harlow began in 2006 and over the past 11 years I have been able to look after patients on the NHS as well as in the private sector. During this time I have refined my practice, keeping abreast of new techniques that can be translated into useful practice. Whilst working in the NHS has always been important to me, I have had to leave PAH to allow me the flexibility to look after my young family. It also allows me to have the opportunity and time to provide one on one care for my patients.
Relevant experience
Plastics Hand Surgery: The Royal London and Norfolk and Norwich (13 months)
Nerve Surgery: Royal National Orthopaedic Hospital
Orthopaedic Hand Surgery: The Royal London, Harlow, Norwich, Brisbane (3 years)
Shoulder and Elbow Surgery: The Royal London, Chelmsford, Norwich, Brisbane (3 years)
Consultant Upper Limb Surgeon: Princess Alexandra Hospital, Harlow (11 years)
Additionally, I have published numerous papers in peer journals, most as lead author, including a Randomised Controlled Study- the Gold standard of clinical research. Most recently a chapter on Hand and Wrist biomechanics in a book has been republished.
---
Secretary
Mrs Lisa Hayes has been working at the Rivers Hospital for twenty years. She is now the Secretarial Lead. Ever approachable and always friendly she is the linchpin that keeps the practice working smoothly. As well as organising the clinics and dealing with the administration she is often the sympathetic voice at the end of the phone, sorting out the query and dealing with the problem.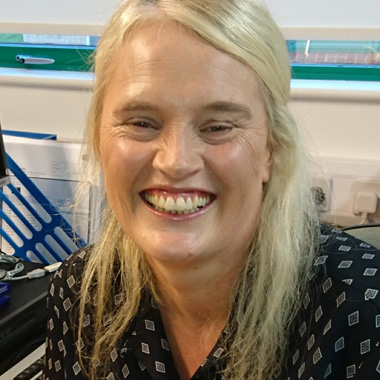 ---
Radiologists
The radiologists are the specialists who interpret the different investigations such as MRIs and Xrays, and do the Ultrasound (US) scans. They will also perform treatments in conjunction with these tests including US targeted injections and Xray guided hydrodilatations.
Musculoskeletal radiologists are those who specialise in bone, joint and muscle scans, and I am very fortunate to work with three of the best I have met. Not only are they very good at what they do, they also appreciate that many of the patients we see may be anxious and in pain. Whilst being sympathetic they will also guide the patient through to complete the scan or procedure.
Dr Sri Redla
Dr Tuhin Sikdar
Dr Mike Long